Dear Friends and Supporters,
As 2021 draws to a close, I would like to offer some impulses from our children's projects in South Africa over the past year.
Despite the obvious challenges that we all had to face on different levels, our children were still sponsored and our projects continued.
In July this year, South Africa was gripped by a frenzy of looting, rioting and arson in Kwazulu Natal after the imprisonment of former President Jacob Zuma. They experienced the worse scenes of violence since the advent of democracy in 1994.
Many communities rallied together to protect their homes, business and communities. Despite the chaos there was an incredible solidarity amongst many people.
What always touches me deeply is the sheer determination, courage and creativity of the South Africans, who are used to facing adversity.
This is why we continue to stay connected to these communities and amazing people, who are determined to live life fully and offer the children a positive future.
MUSIC VOYAGE - APHILE @ DRAKONDALE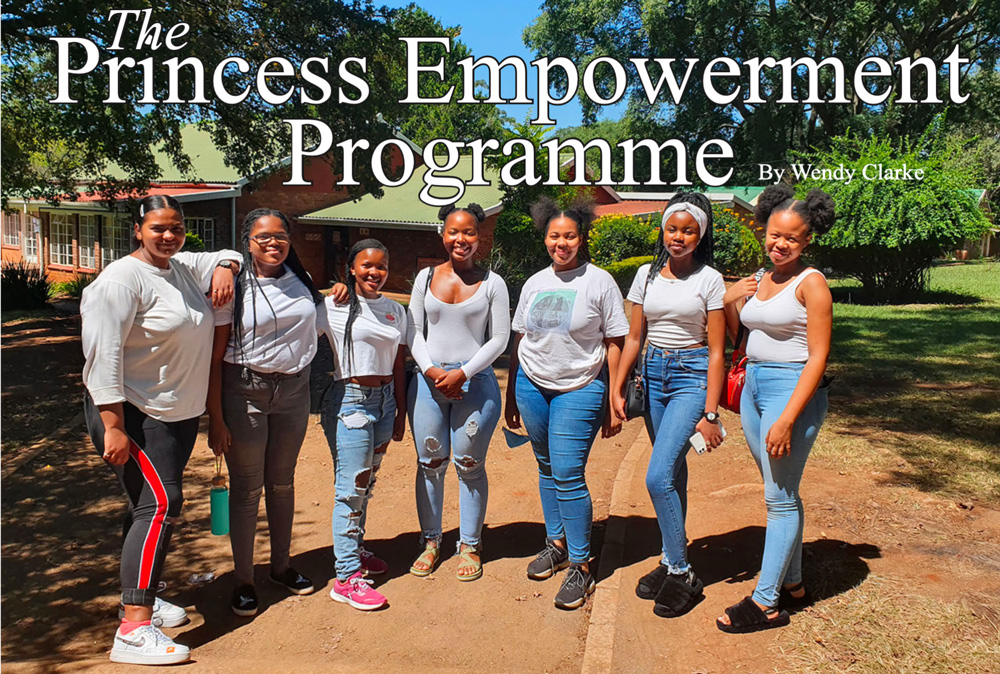 Aphile, whom we have been sponsoring for 3 years now, has had a very successful year at Drakondale Music school, and continues to give her best in everything. Most impressive for me, is not only her achievements in school and music, but her involvement in a community project where she is giving back to young girls and women in rural communities (see more below). We are very proud of Aphile.
Some feedback from May Bokwe from Drakondale:
"Aphile is an absolute gem, she embodies all that a Drakondale learner should exemplify. We were initially very worried that she might not "fit in" when she joined us, but boy did she! She was very shy and timid and you could hardly get a word out of her. NOW, you cant stop her. She works hard and still makes time for everyone around her.
The best way to describe her personality is humble, she knows her worth and just goes about getting the work done.
She is part of the "Princess Empowerment Program" our Grade 10 learners collect sanitary pads, toiletries and other essentials for young girls from rural communities.
Coming from a rural community herself and knowing the great difficulties faced by these young girls, she was instrumental in driving this campaign - paying forward in a small way the help she is receiving."
The Princess Empowerment Program was initiated by a group of girls at Drakondale, who go into rural communities, handing out of "dignity packs" to young female residents living there. They explained that there are many young girls who lose a lot of school days (and potential career opportunities) simply because they do not have the money to buy sanitary towels and cleansing products for certain times of the month. Their aim was to empower these young girls to enable them to go to school every day with dignity. And to inspire young girls to become princesses in their own worlds.
Aphile won an award at school this year, for her excellent Zulu results.
Well done Aphile!
We also received a personal update and thank you from Aphile which I wanted to share with you:
---
Music Voyage - Marimba Tour to Cape Town (September 2021)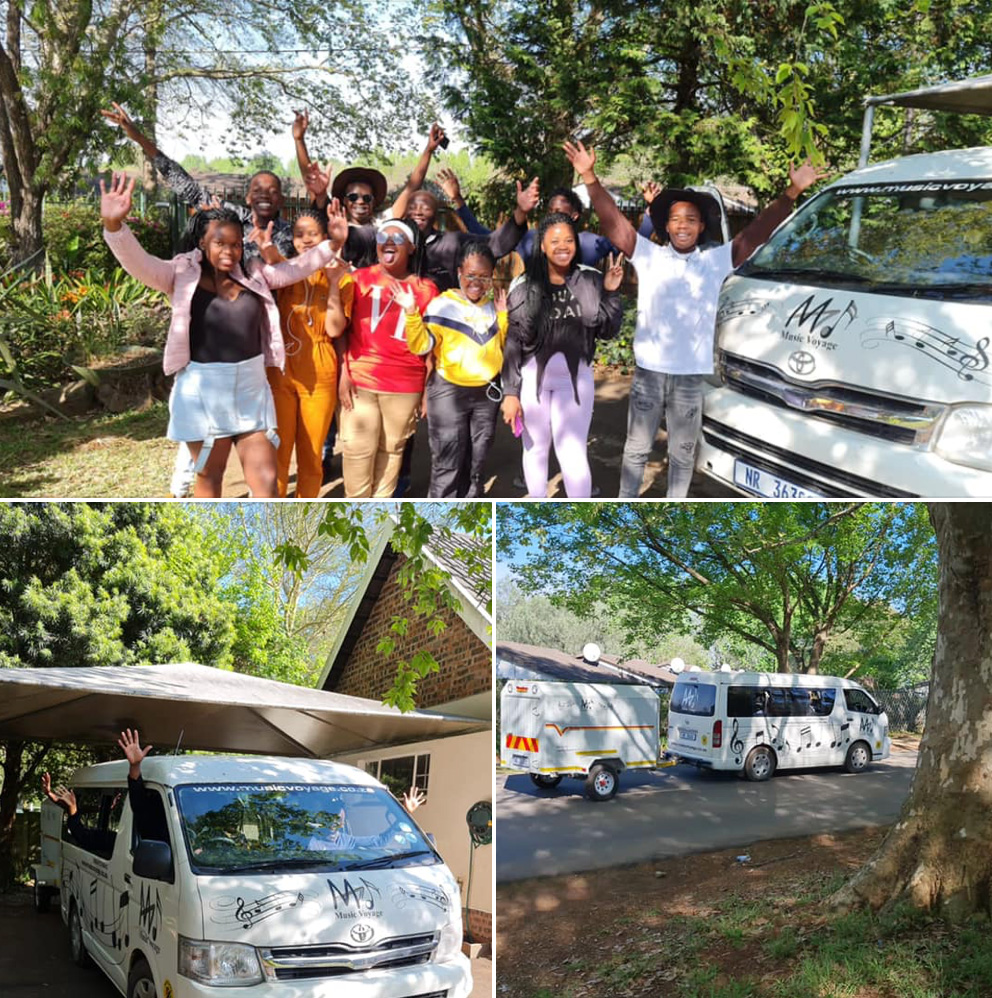 In September Katherine McClelland went with her Marimba band on a tour to Cape Town. This was a first for these children to travel across their own country. It was a unique opportunity for them all. Many of the children from Music Voyage are also coming from poorer social situations, and were determined to make this event happen. The children raised a lot of the funds themselves.
Lucky Beans was able to sponsor the accomodation for the children on this amazing journey.
We are so grateful to Katherine for her continued enthusiasm and dedication to these children and their commitment to empower themselves through music.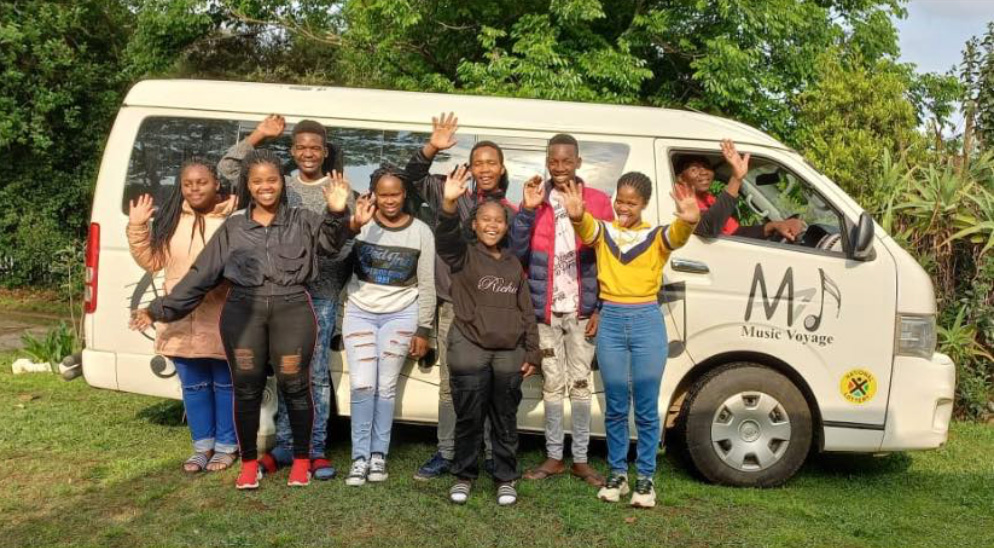 Getting ready for their journey with all the marimbas safely stored in the trailer we sponsored some years ago.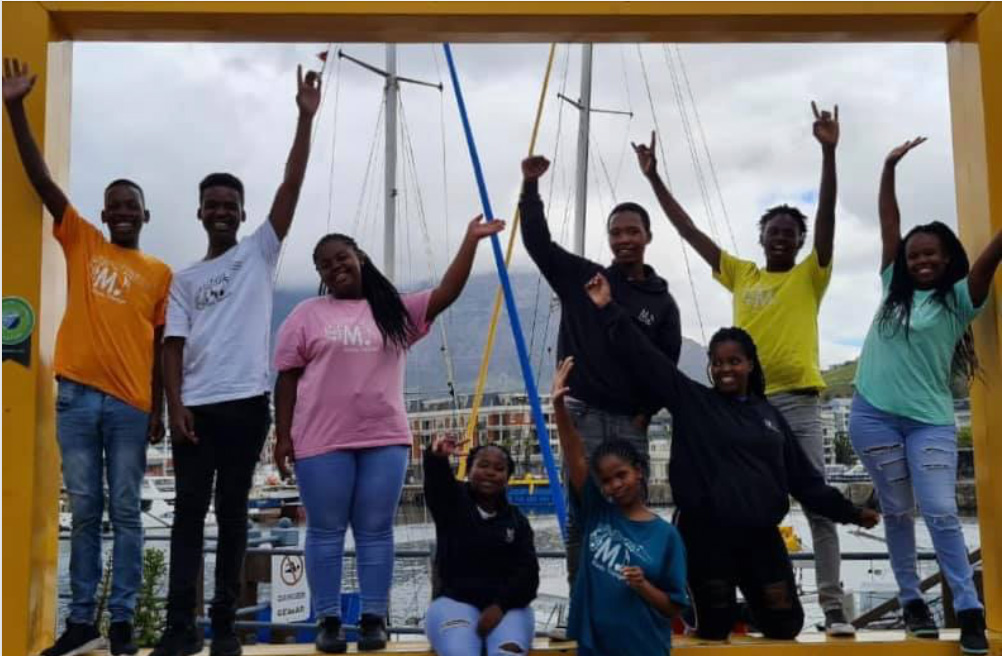 At the Waterfront in Cape Town
---


ANGEL RUTH'S SOUP KITCHEN
The Soup Kitchen in the small village of Lidgetton continues to run well.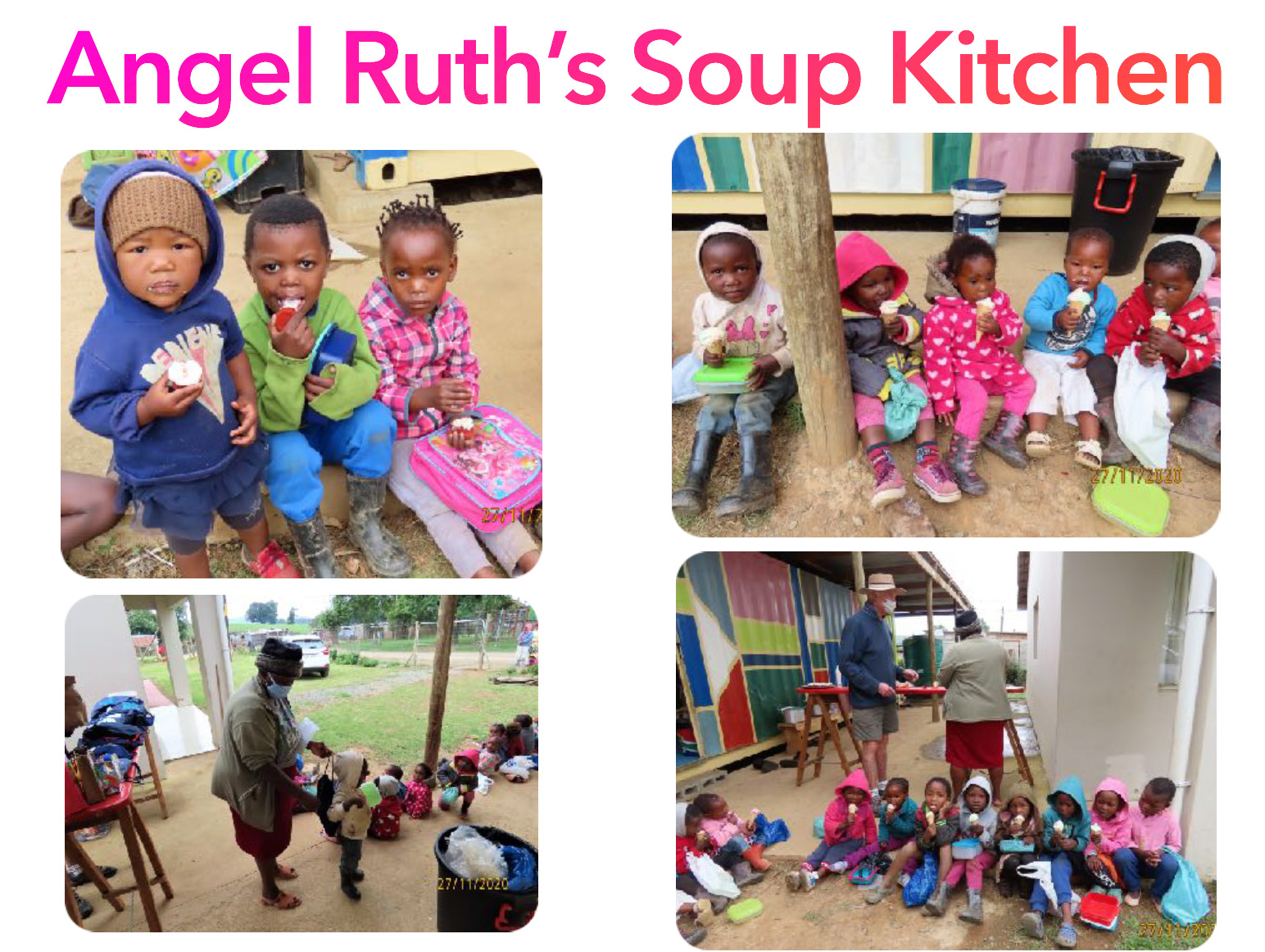 ---


ACTION IN AUTISM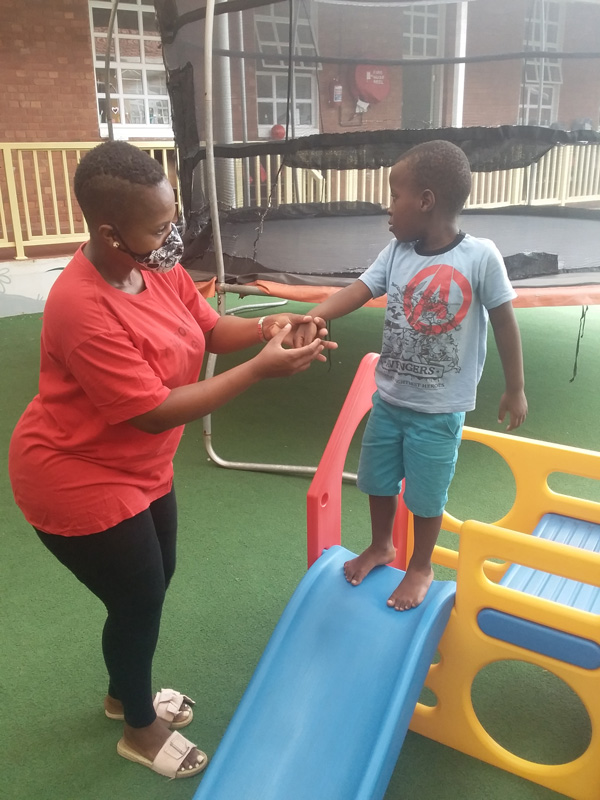 AIA is much more than a school for autistic children, they run a highly specialised early intervention centre for young autistic children, as well as running several projects that aim to improve the quality of life for people with Autism, their families and caregivers. No child is excluded for a lack of funds, and this is where Lucky beans comes in.
Anele Ngobese is a very sweet boy we supported this year. We were able to sponsor Anele for one year at AIA. He comes from a family of 4 children and a single mother. His mother unfortunately lost her job during the lockdown as her employer could not keep her. We were able to fund Anele for this important last year at AIA as he transitions now into a new school. He is now ready for his new school experience.
https://www.actioninautism.org.za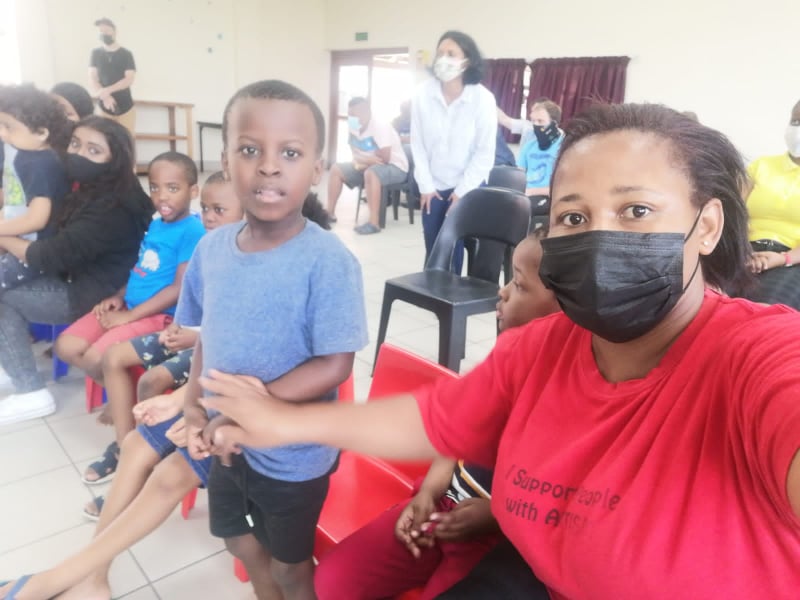 ---

Linda Scotson Technique -
From my own personal experience with Linda Scotson and her remarkable dedication and commitment to working with children with disabilities, I was inspired to fund a training program for the children, parents and staff at AIA. The Linda Scotson Technique is a massage therapy which helps restore the natural rhythm of the diaphragm and allows children to breathe normally, regulating many body systems and functions.
Linda will be holding a 5-session training with AIA via Zoom.
We will wait to see how this is received and implemented into their work with the children.
SHINE WITH KINDNESS CHARITY EVENT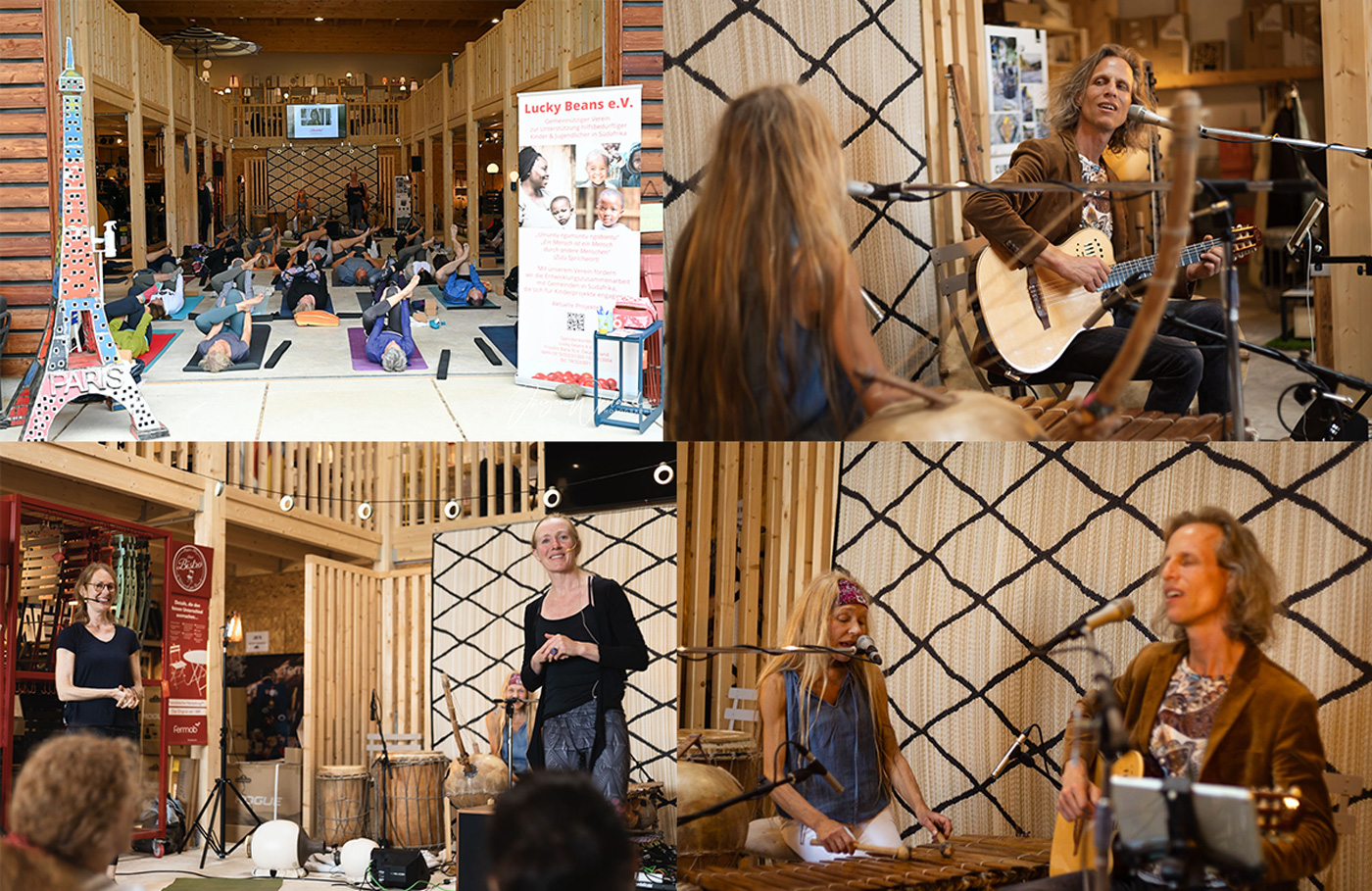 In August of this year we were able to once again hold our live music and yoga event at Jardeco in Bonn. Despite the challenges of large meetings, we were very grateful for the large turn-up of many enthusiastic yogis and lovers of Nils Kercher and Kira Kaipainen's music.
It was a great success.
A big thank you to everyone who attended and made the event possible.
Thank you to all our sponsors and supporters over these past years.
Without your constant commitment to our projects, they would not be possible.
We are making a small impact into the lives of a few families in South Africa, and through this we are changing lives and possibilities.
Wishing you all a peaceful close to this year with families and friends, staying connected in whichever meaningful way is possible for you.
"Ubuntu"….I am because of you.