Dear Lucky Beans Members and Friends,
Happy New Year wishes to you all - may the year ahead be filled with many moments of ease, joy and peace. And during challenging moments, may you find time to be still and move with as much ease as possible through difficult times.
We would like to take you on a small reflection journey of 2022 with our projects.
Our highlight for last year was finally being able to return to South Africa in April 2022, and personally visit all our projects.
Jürgen recorded wonderful footage from our trip, which you can view on our website: Videos of the various projects.
ACTION IN AUTISM
We started in Durban visiting Action in Autism, which is always a treat. It is a beautiful community of very dedicated people, all working together towards the empowerment of autistic children and young adults.
Presently we are still sponsoring a small boy, Zende Ndlovu, who is living with his parents and grandmother.
"By Dec 2022, Zende now speaks in full sentences. He works independently and enjoys socializing with adults and children. Zende is an active participant in ring time, often naming and identifying different themed objects. It's been an absolute joy to see him grow, thrive and to see his self esteem blossom. Both mum and dad are unemployed." Update from Liza Aziz, director
A letter from his mother:
My son Zende' Ndlovu started at Action in Autism in January 2022. He was just 2 years 4 months old. When he started Zende could not speak or understand us.
Ever since then my son's vocabulary has increased by far more than I thought it would. He has become such an intelligent boy. He can say his ABC's and give a word for each letter. Zende' loves to learn. He likes saying different animal names and makes the sound each animal makes. He has a good memory and will repeat something until he knows it. His favourite things to do is watch learning videos on YouTube and sing songs to his baby sister.
I am so grateful to AIA for all the effort and love they have put into making my little boy so much better than he already is.
Signed a proud mother
The young adults we sponsored in 2022
Janelle Mare is a young woman we have been sponsoring who lost her mother to cancer, and her step-father could not support her. She was living at AIA last year when we met her. At the end of 2022 she was unfortunately admitted to a psychiatric hospital, to receive more support for her strong mental and emotional imbalances. We are hoping she can return to AIA in the near future. The support we paid covered 2 carers, whom are now employed by AIA in their team. They are very well integrated there.
Melita Mandlate has completed the Skills Transference Programme for young adults, where they gain life skills to move into the workplace. She has successfully gained skills in food production and catering. Her passion is art and baking. AIA are busy trying to find her a facilitated position in a workplace. Transition into a workplace has been so difficult for the young autistic people. Businesses find it too labour intensive to employ these people. She works well with structure and routine. We wish her good luck.
Linda Scotson training - we sponsored a 5-course training for all staff members and some parents, with Linda Scotson from the UK. After my own powerful personal experience with Linda, I wanted to share this with AIA.
She taught them her remarkable breathing technique that is unique and simple in its application, and very effective in supporting the children and carers. Liza mentioned that the staff are able to use this technique on a daily basis now with the children.
If you would like to know more about Linda's work:
A support workshop for Young women and Girls on the Autistic spectrum
We sponsored a highly empowering workshop hosted by Action in Autism with a focus on the physical and mental well-being of autistic women. This was part of an ongoing programme to empower autistic women and girls and their caregivers with skills and strategies to better build self-esteem, manage their lives more effectively and care for themselves and others on the autistic spectrum.
WOMEN WORKSHOP PHOTOS X2 (MELITA & PSYCHOLOGIST)
Part farewell to Kirsty Miller, who was manager at AIA for many years. She has resigned to develop her career and in writing and art. She is an exceptional and passionate author and artist and is focusing on this now. She still teaches art at AIA and stays connected to the community supporting them in other ways.
Liza Aziz, who has been involved with AIA from the beginning, is now the acting director. She is a remarkable person, very loving and deeply committed to the cause of establishing a strong voice for autistic people in South Africa.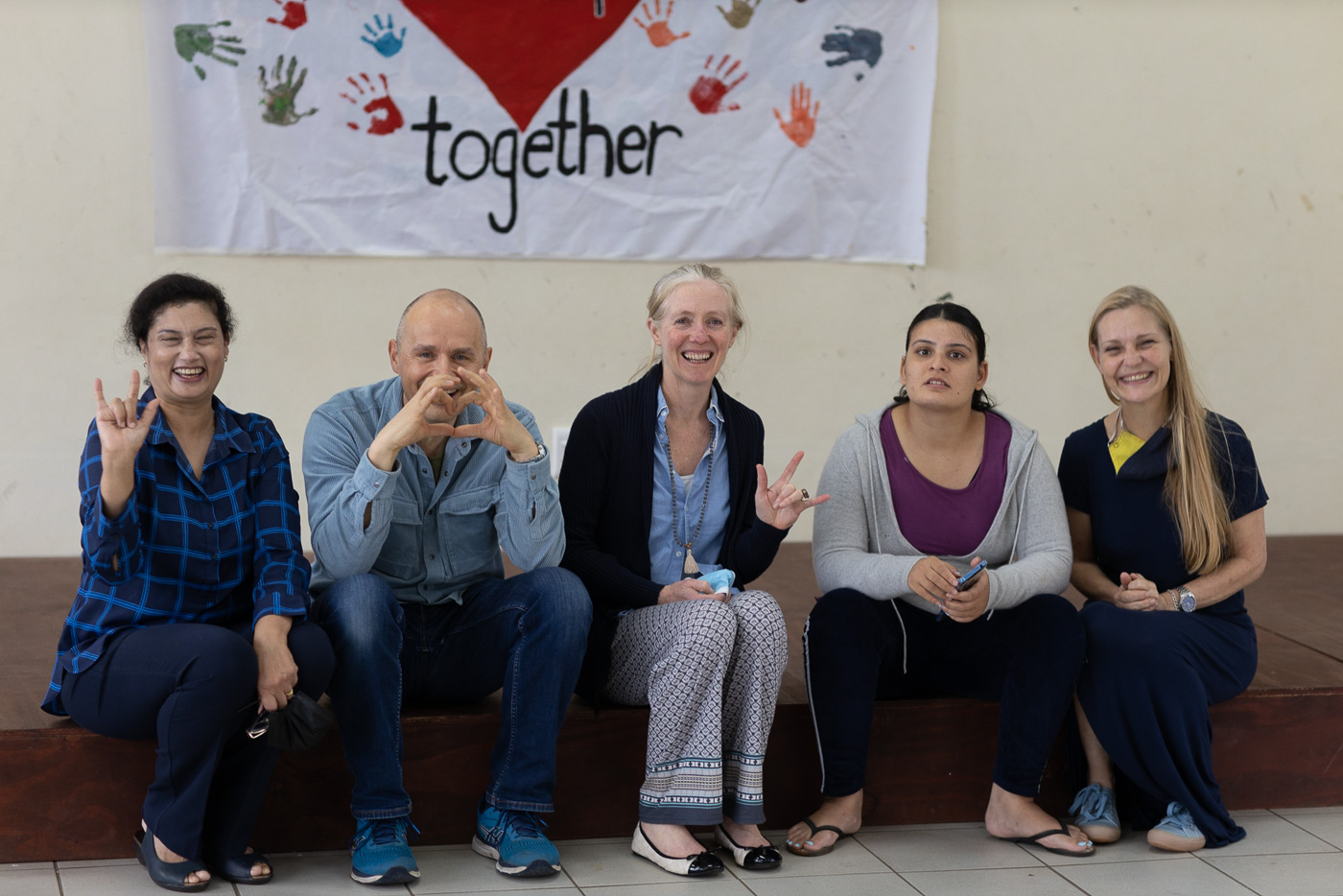 MUSIC VOYAGE
Aphile & Jabu @ Drakondale school of the Arts
We then went on to visit Drakondale in Howick, and received a fantastic surprise concert! You can see extracts of this on the video.
In 2022 we sponsored Aphile and Jabu.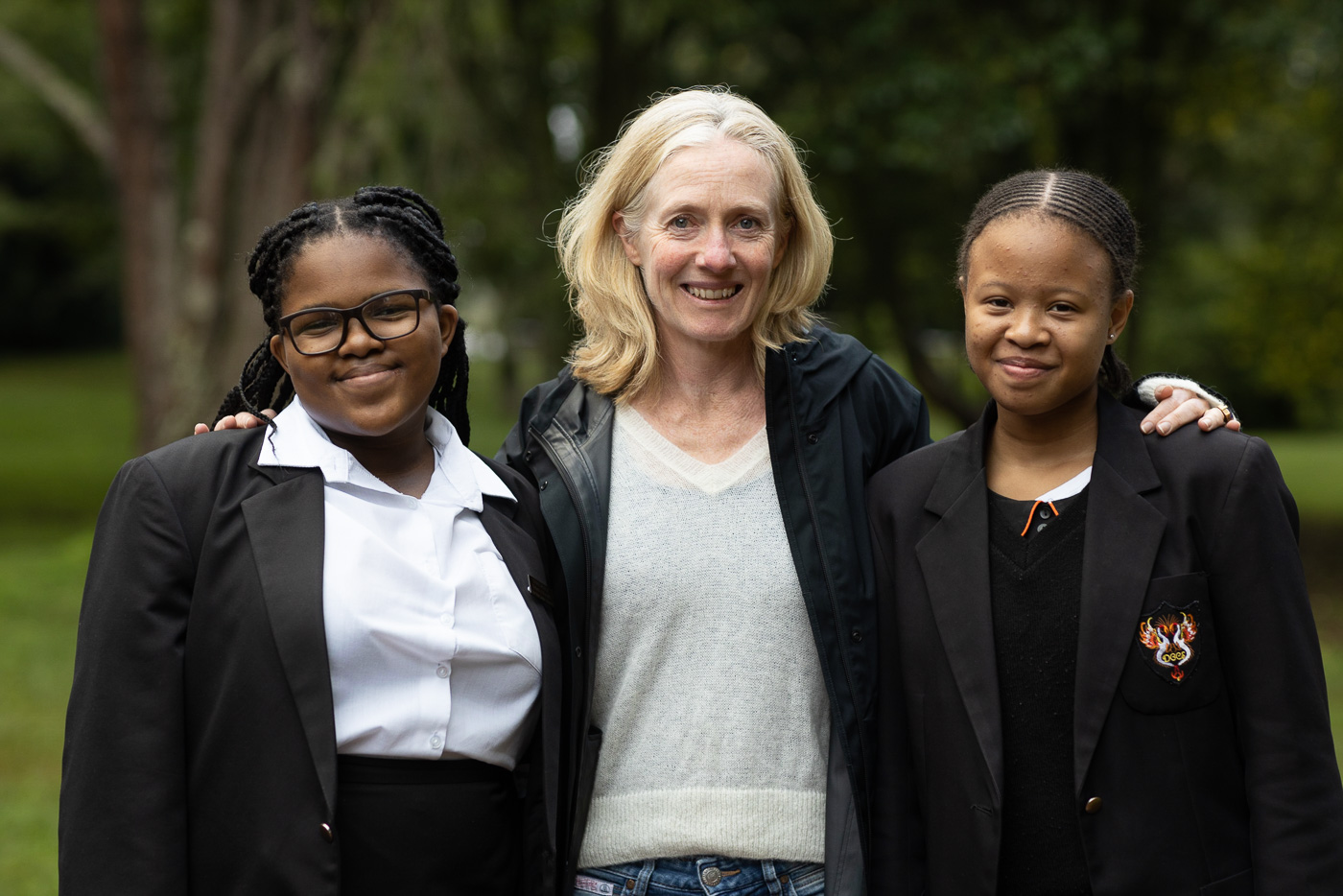 Jabu is a remarkable young woman and singer, however, she has been struggling emotionally over the past 2 years, and so her parents have decided to keep her closer to home this year. We hope to receive some updates from them about her progress.
Aphile is a star! She did so well in 2022, and is highly motivated for 2023, her last year of school. This will be our last year of sponsoring her. What an inspiring journey she has travelled in the past 5 years with her inner growth.
Some feedback from May Bokwe, the bursar:
"Aphile is flying high and the sky is no limit for this young lady.....she is going to far exceed even her own expectations of what she thought was going to be her lot in life. When she came to us, she obviously had the talent which had to be honed, but she was so shy and retiring, watch her now! She is shining, and it's mostly in part to Lucky Beans for giving her this opportunity to shine. "
Music Voyage tour
Please read about what a fantastic year Music Voyage had under the guidance of Katherine McClelland. Another remarkably dedicated person to empower young people through music.
MUSIC VOYAGE NEWSLETTER
ANGEL RUTH'S SOUP KITCHEN
Our last visit was to Nokuthula in Lidgetton to see how she and the children are getting on. She is simply an angle herself. Have a look at the video - it explains best how she managed last year, how she stays positive and happy, and how dedicated she is to the children. We love her!
At the end of 2022 there was a Christmas party for the small children.
Lidgetton Community Project received an huge amount of donations for the children, so they could enjoy a real feast and receive some small gifts as well.
Sandra Merrick is still organising the connection between the soup kitchen and the local community who donate food on a monthly basis.
Nokuthula continues to feed between 20 - 30 children 3x per week, all under the age of 5. However, as she says in the video, often they come on the weekends too to play and then she feeds them as well.
A small funny story when she went shopping for the children's gifts:
"I went to the store to look for toys and clothes for the children, and it was loadshedding (no electricity). I was given a torch to wander around the shop looking for my shopping!" Only in South Africa!
Sponsorship for 2023
Music Voyage - Drakondale
Since we won't be sponsoring Jabu this year, we have decided to sponsor a sleeted group of 6 children on a trip to Lady Grey Arts Academy in the Eastern Cape. They will be performing in a passion play there in April.
We are really excited to be able to offer them this fabulous opportunity.
We will also be sponsoring Aphile for her final year of high school.
Action in Autism
We will continue to sponsor little Zende Ndlovu.
I am still in discussions with Liza as to where the highest need is for sponsorship this year. We are considering to sponsor a yoga teacher to come in and support the staff members and their well being on a weekly basis. Their output and intensive work with the children needs to be balanced with self-care.
I will send out an update on this later in the year.
Angel Ruth's Soup kitchen
We continue to support Nokuthula with a contribution to her monthly salary.
We are also considering to improve the container.
Finally I would like to extend my gratitude out to all of you, our members and sponsors.
Our collective contributions to these small communities in South Africa would not be possible without your support. Our impact is high, even if it is on a small scale. It means an enormous amount to these communities and families.
I'd like to close with a quote from Service Space, where my dear friend Pavi Mehta is working:
"We believe in the inherent generosity of others and aim to ignite that spirit of service. Through our small, collective acts, we hope to transform ourselves and the world."
Warm wishes,
Fiona and Jürgen